In order for the ads you create from Trigger365.com to be displayed on your websites, you need to integrate Trigger365 into your websites. To do that you need to follow the instructions below:
+ Step 1: You login into Trigger365.com;
+ Step 2: At Dashboard window, you click on "Install Script" button;
+ Step 3: At Install Script window, you copy text (in the red rectangle like picture bellow), after that You then paste it inside the <Head> </Head> component of all the websites you have.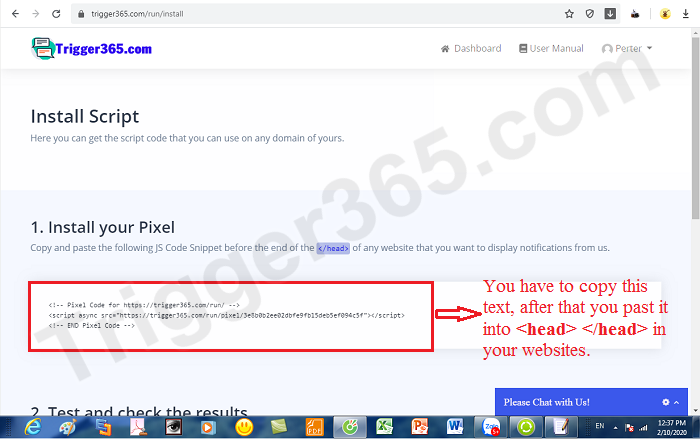 + Step 4: You need to visit the admin page on the website you want to integrate Trigger365.com, then go to the menu that adds the code to the website's header element, then paste the text mentioned in step 3, after that you click on Save/Update button to save it.
Note:
+ If you can't do it with step 4, So you can discuss to the IT agent in your company, so he/she will help you.
+ Another method, you can discuss with Trigger365.com's agent via live chat box that is in bottom left site of this window, or you can send mail to them via Trigger365Agent@gmail.com/Support@Trigger365.com to get their help;
==> Now You can create campaigns and Ads from next article to see your results;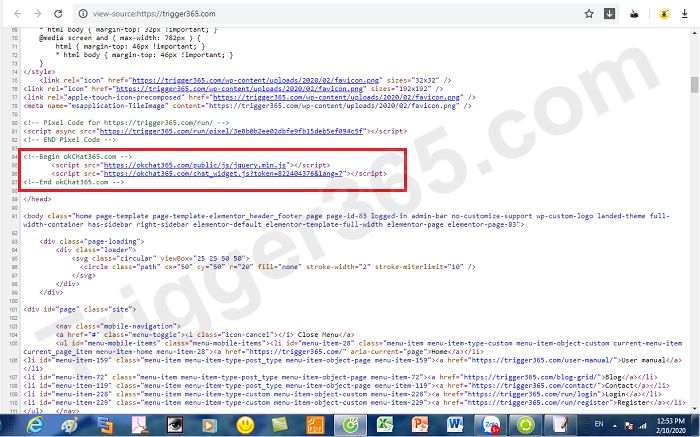 The result after integrate trigger365 into your websites